Not seeing your window's perfect match?
Not a problem. Our custom designs and high-quality craftsmanship can create any shape and style you need including features like superior material, long-lasting hardware, and custom designs.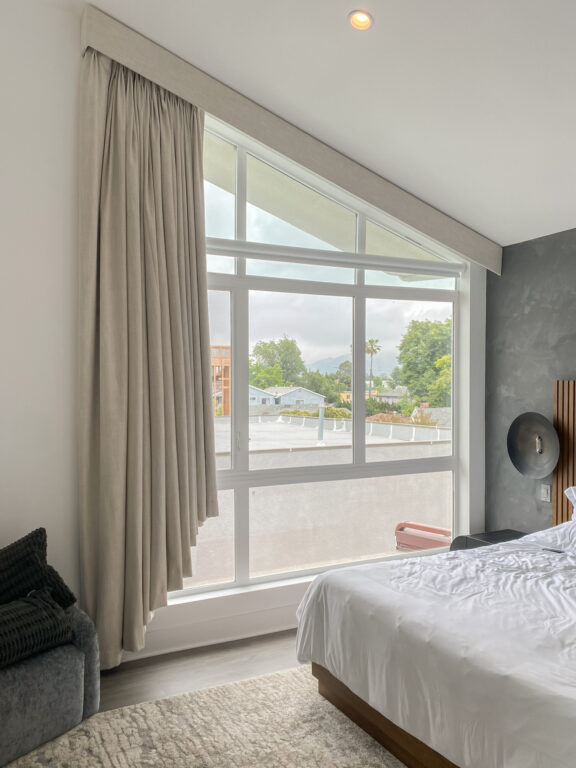 Styles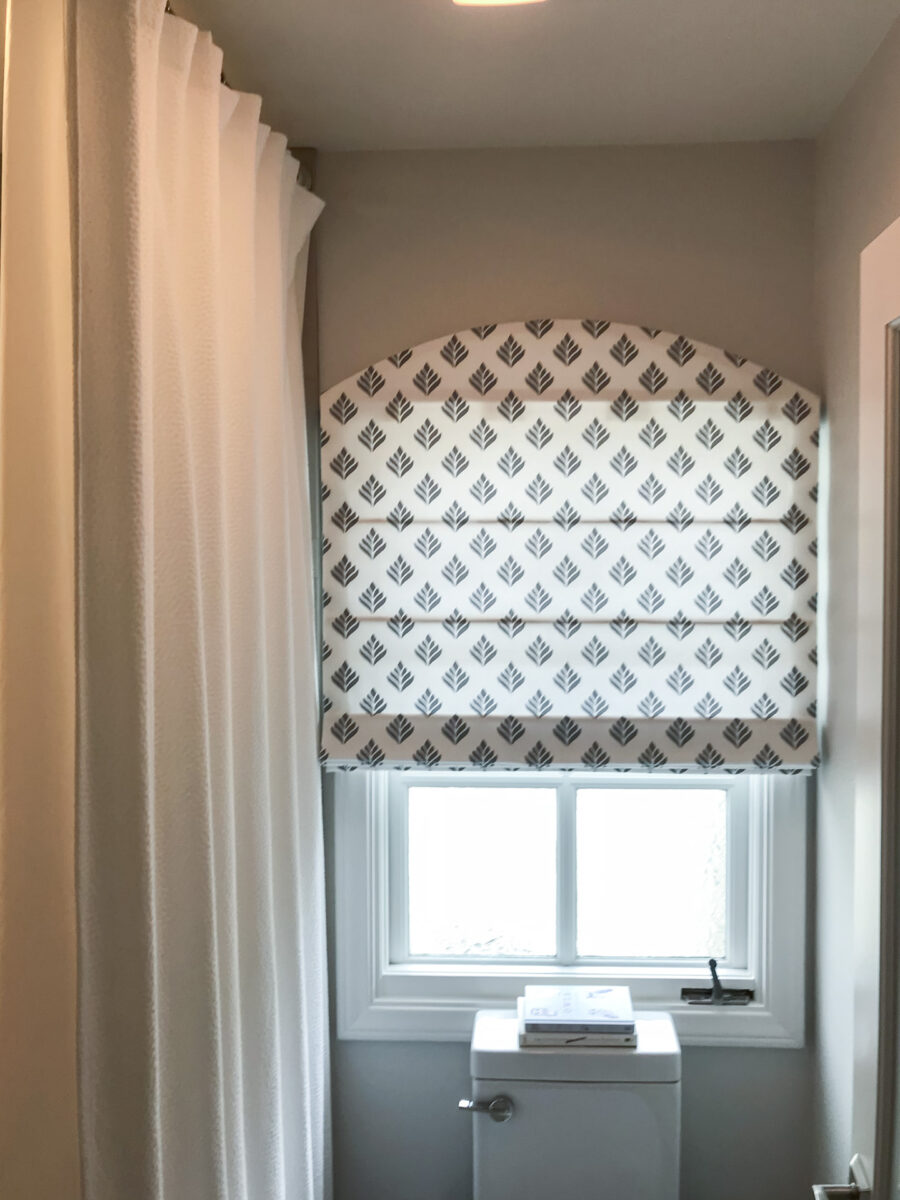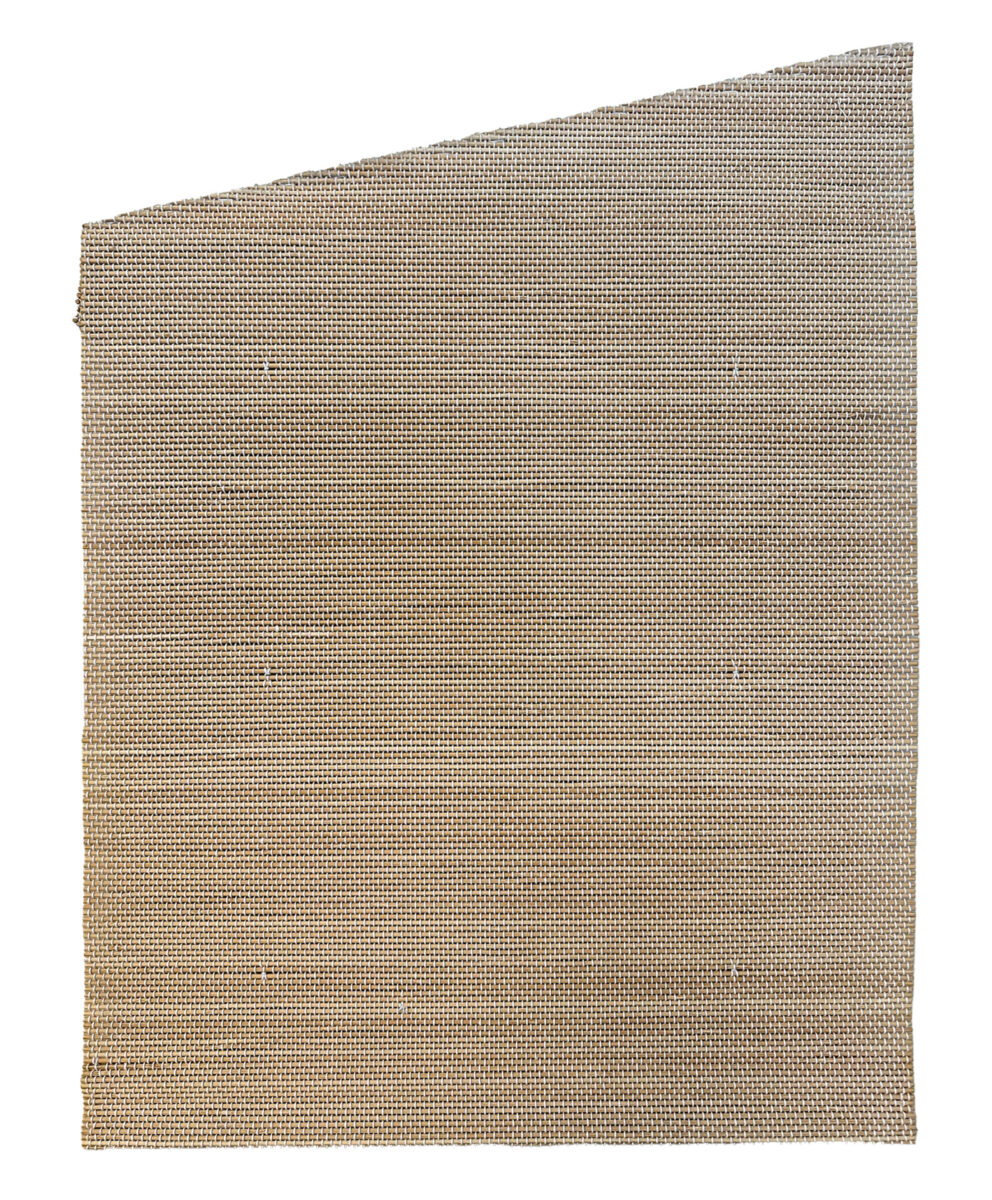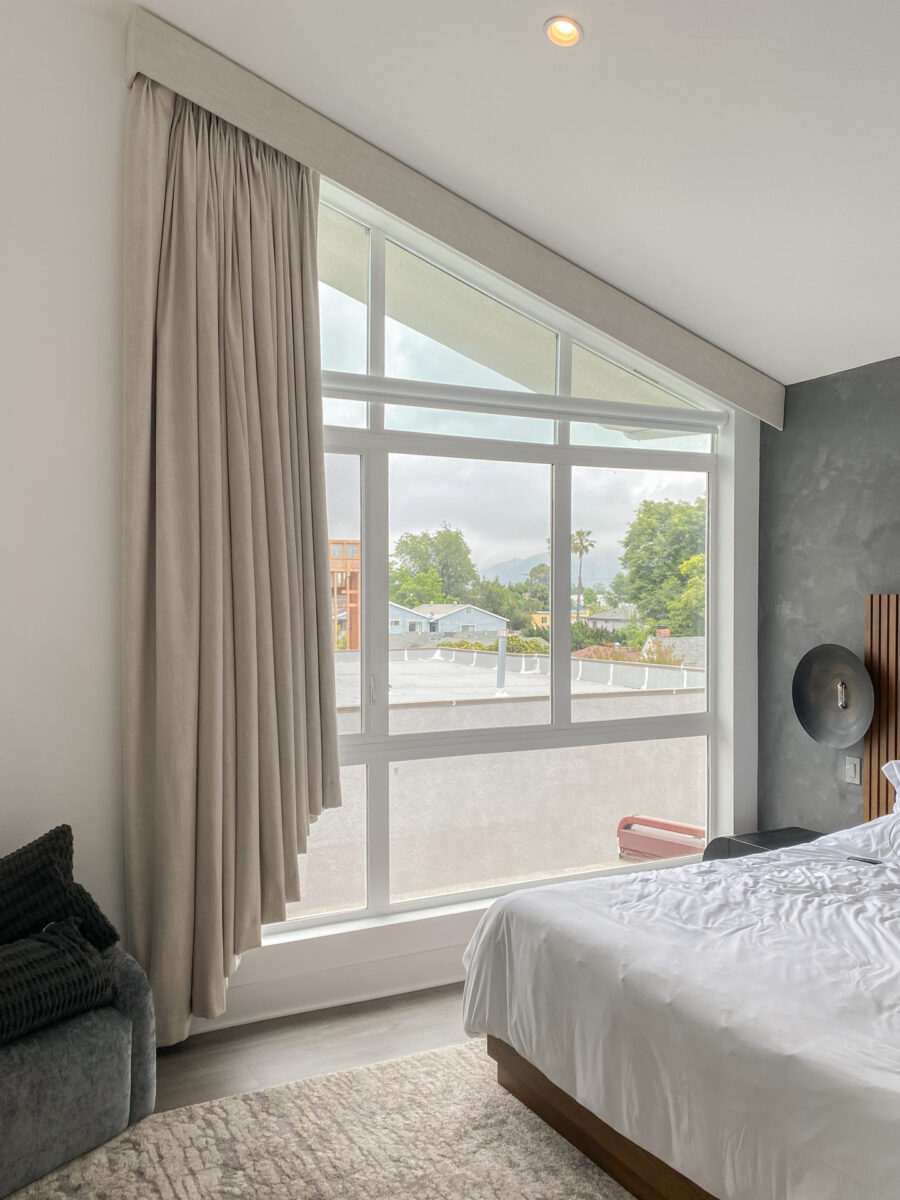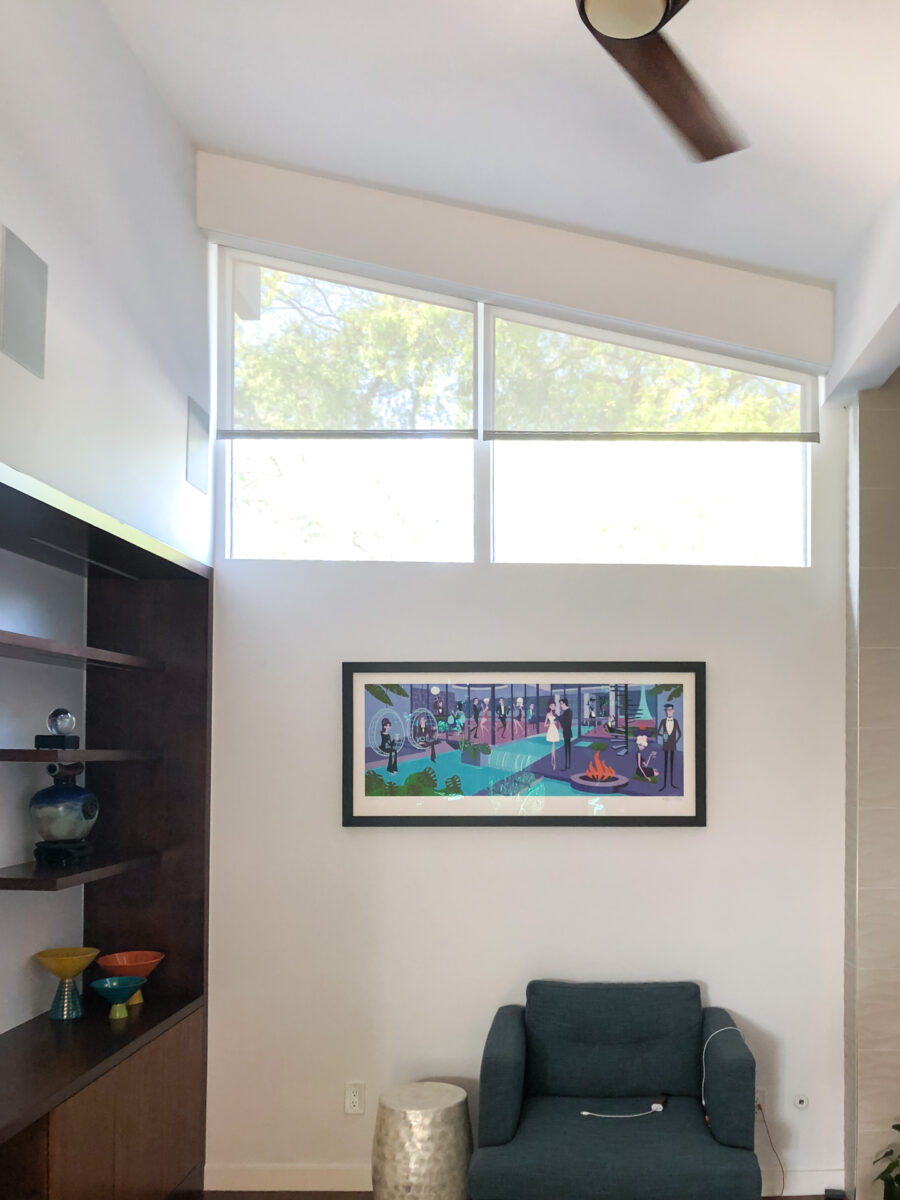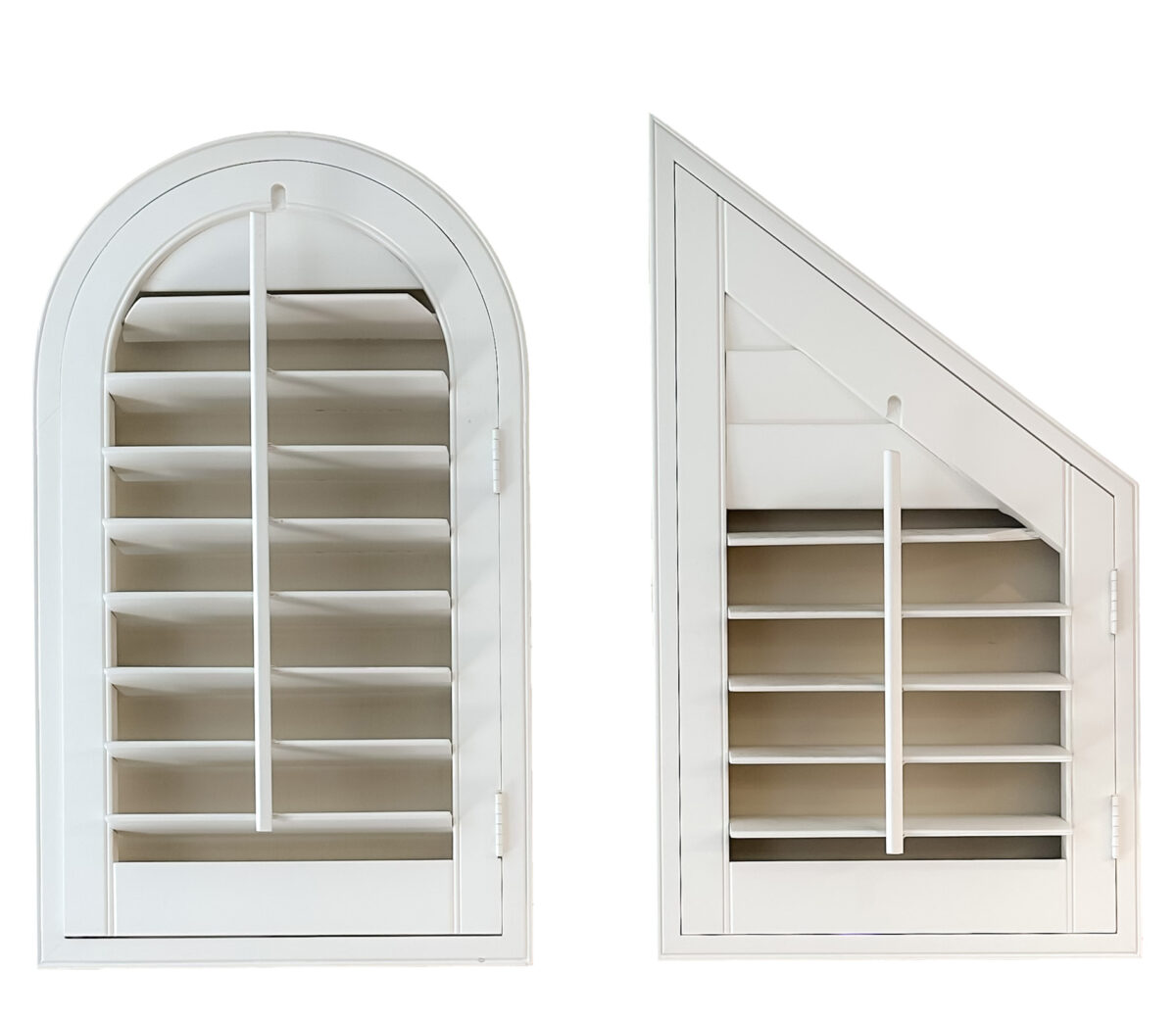 Collections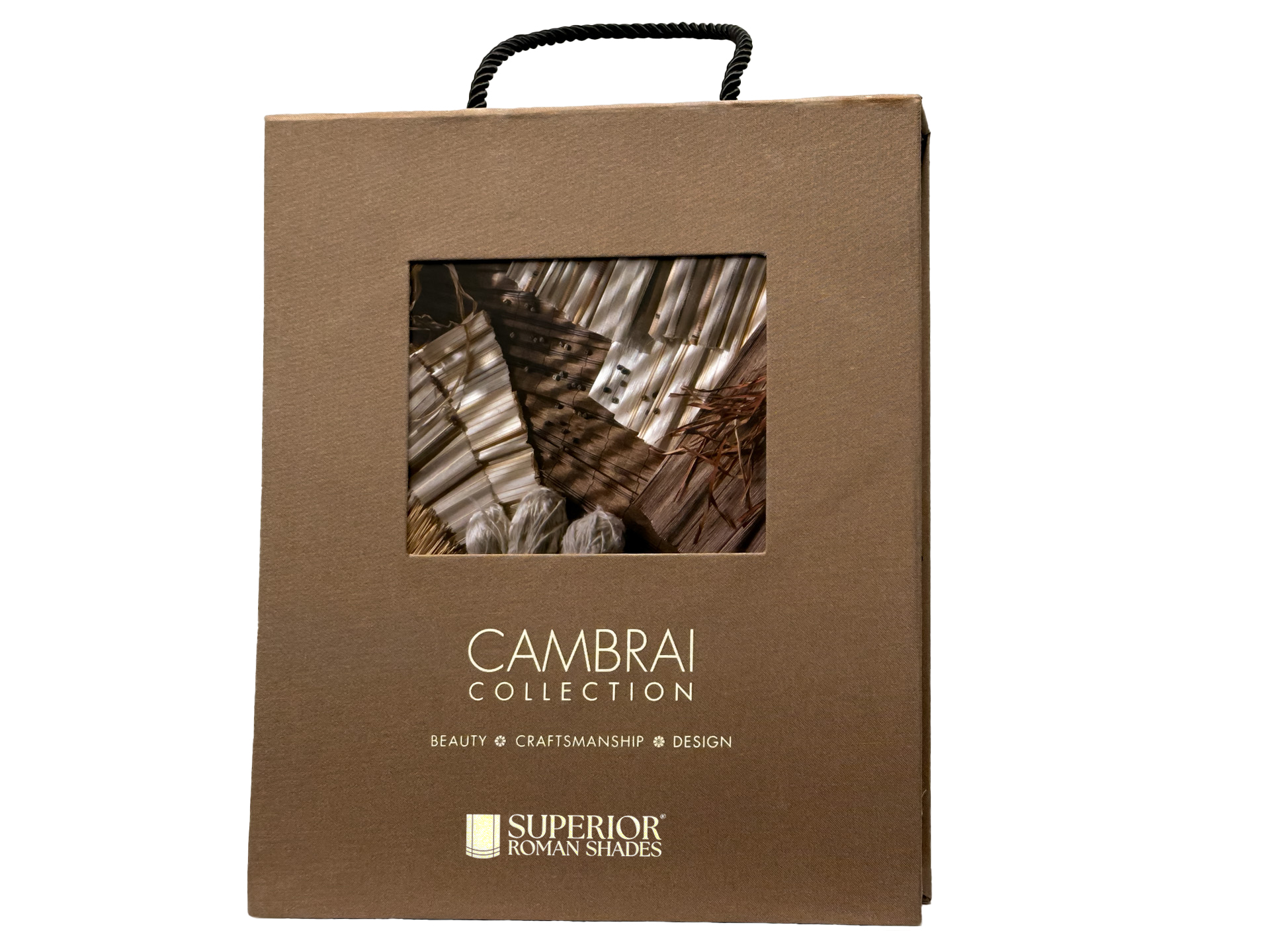 Cambrai
The Cambrai collection artfully combines Woven Ramie, Flax, Bamboo and other natural fibers to create
a fine but durable range of versatile shading materials. The result is a stunning and original selection of
patterns with differing qualities of shade, tone and texture with a single mission – to bring you the
highest level of natural beauty, design and craftsmanship.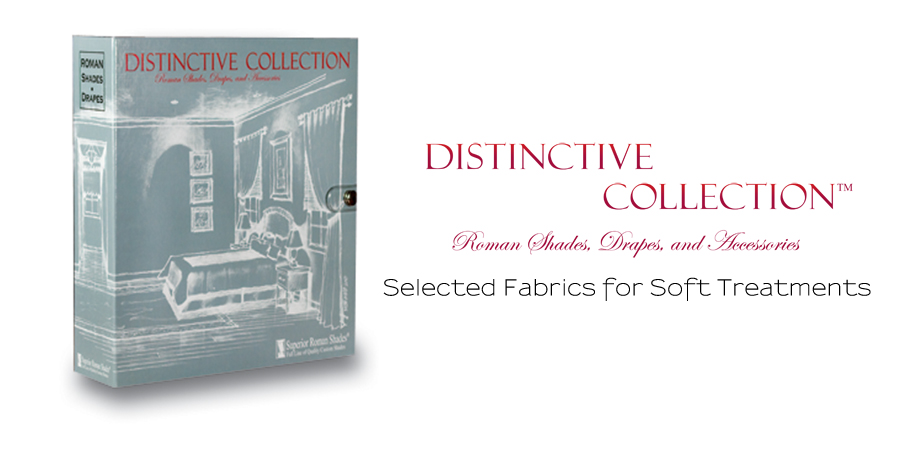 Distinctive Collection™
For a Refined Palette
Superior's Distinctive Collection embodies the expertise we have acquired through our thirty years in the window covering industry. We have put together a wide range of fabrics that are sought after by many of the designers we serve. This extensive collection encompasses a variety of materials such as linens, raw silks, ducktones, sheers, and lining materials among many others.
The Distinctive collection is filled with colorful options for drapes, roman shades, and bedding. These fabrics are always in stock and ready to go into production. Feel free to browse through the patterns online, make an appointment with your Superior representative, or order samples. We are here to serve you, When Elegance Matters.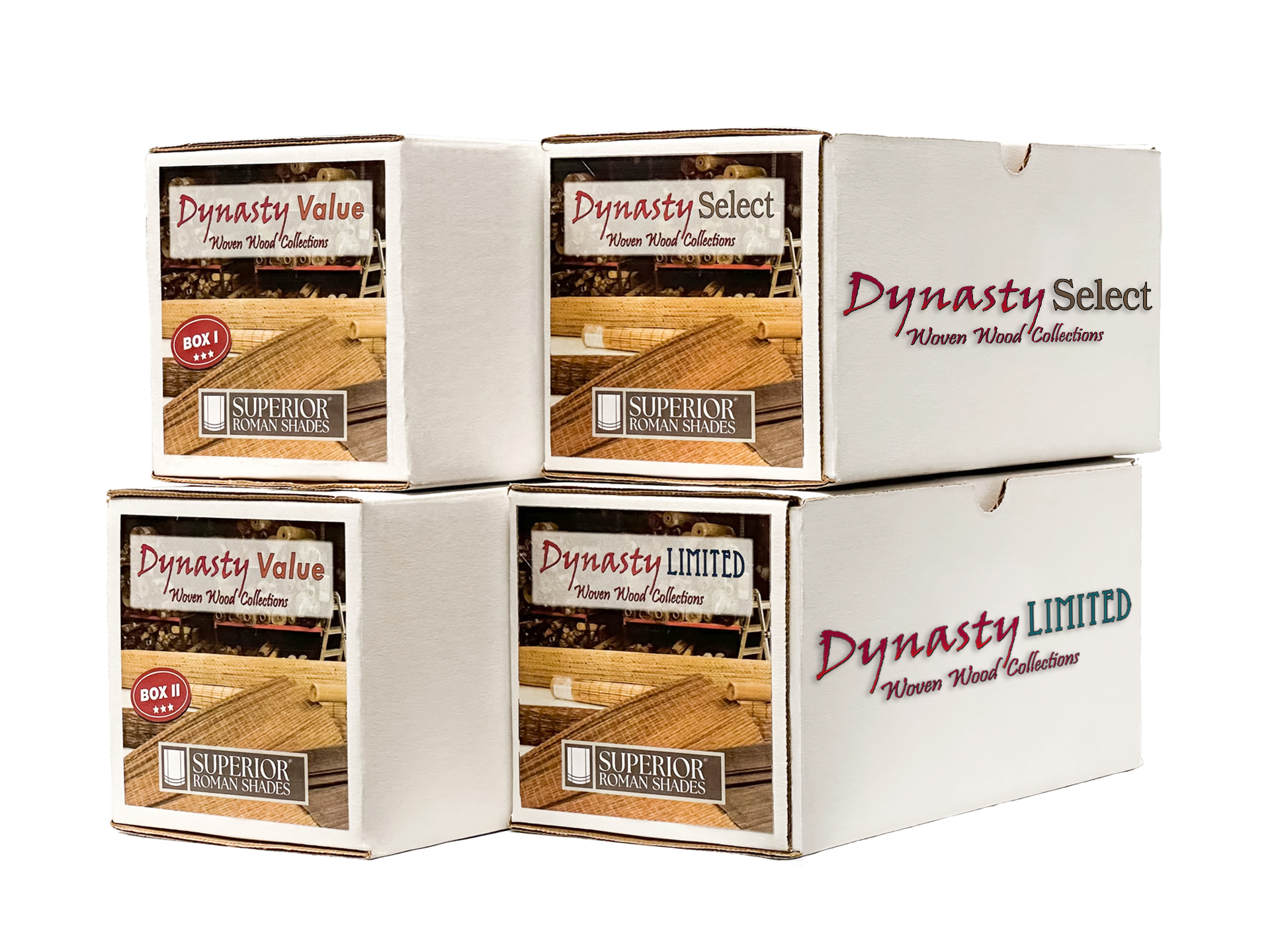 Dynasty Collection™
Intertwined Tradition & Beauty
Woven wood shades are made from different combinations of woods, bamboos, jutes, grasses, and other natural materials. Our Dynasty Collection is the most extensive compilation of materials and weaves that fully encompass the beauty found only in nature. Each shade is distinctly unique, while also blending well with your interior décor. Natural woven shades combine clean lines and textural interest which creates a warm, inviting, and a naturally beautiful window covering. They can look rustic and rugged or more neutral and tailored, depending on the weave and the materials used.
Variations and visual inconsistencies make every woven wood blind unique; therefore, no two shades will look exactly the same. The slats and reeds retain grain and color irregularities that provide a natural appearance and provide interesting and unique colors and textures to your overall design. Contact your Superior representative to personally preview these patterns or order some samples.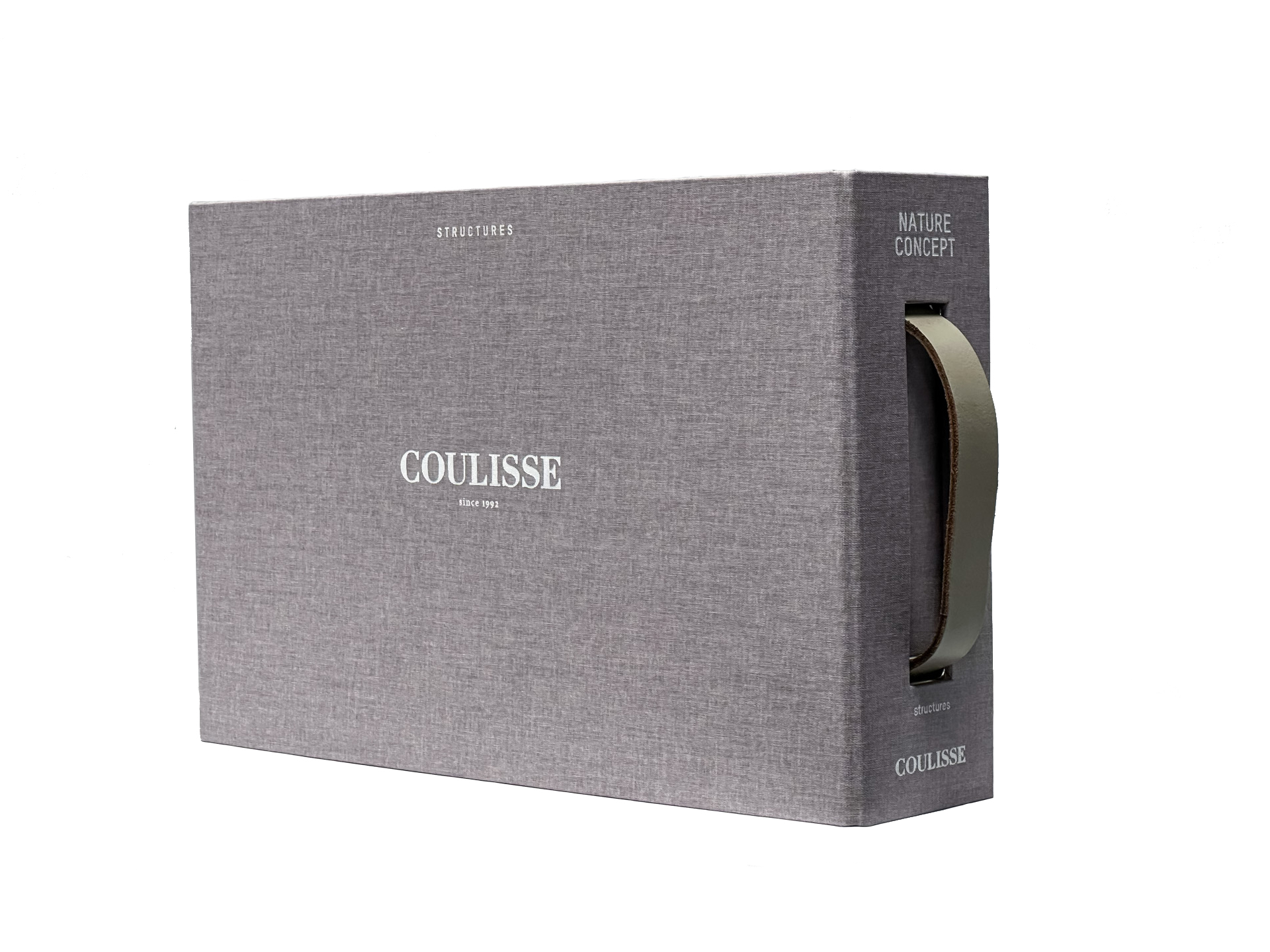 Nature Concept
With our elegant nature concept of roller, roman shades, we offer a variety of weaving textures: from delicate fabrics with a linen and cotton look to fabrics with a more robust appearance. The collection is available in a palette of soft and natural color tones, adding a sense of tranquility and serenity to the home.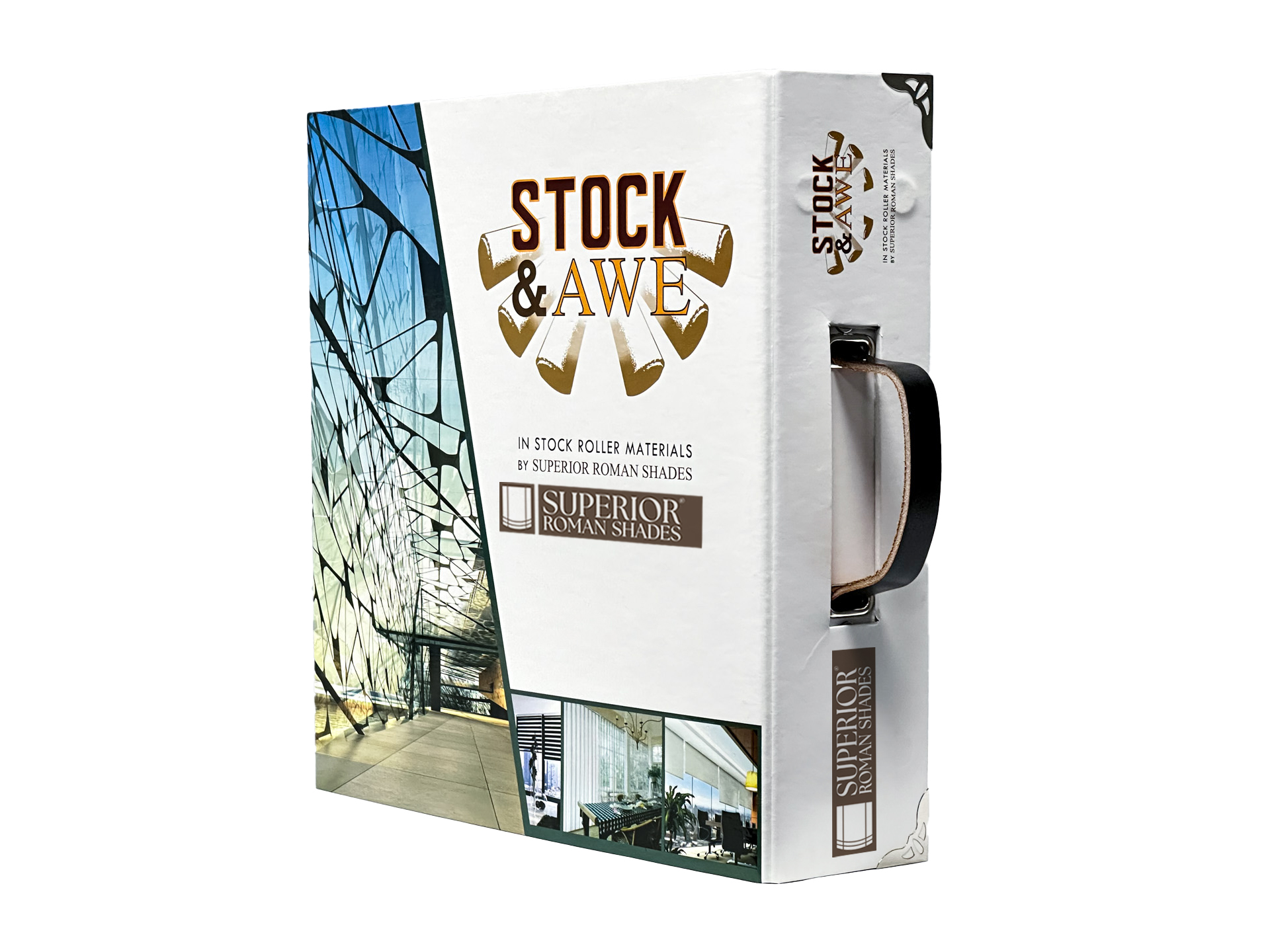 Stock & Awe
This great selection of in-stock materials includes an array of screen, sheer, light filtering,
and blackout fabrics from companies of the likes of Coulisse, JM Technical Textiles, Wilson,
Mermet, etc. All together 200+ patterns that are divided into twenty cards designed to fit
in a three-ring binder, perfect for the designer or contractor on the go.
The Screen Essential card allows you to carry the most popular samples of 1%, 3%, 5%,
and 10% screens in familiar colors everyone loves. For a decorative flair select from
our Wilson and JM cards containing sheer, matching light filtering and blackout fabrics to give
any space the perfect finishing touch.
Blackout
Decorative
Screens
Controls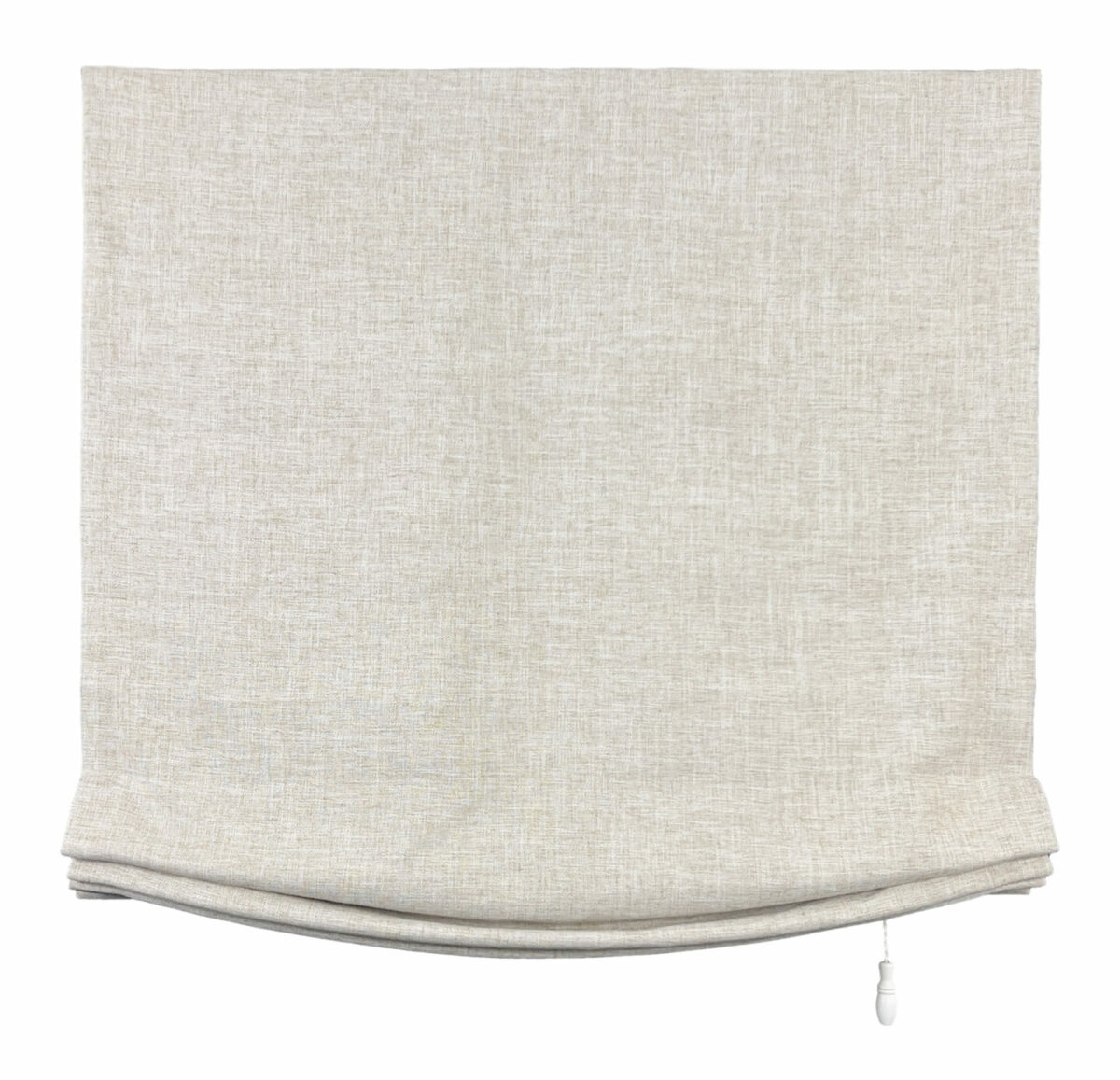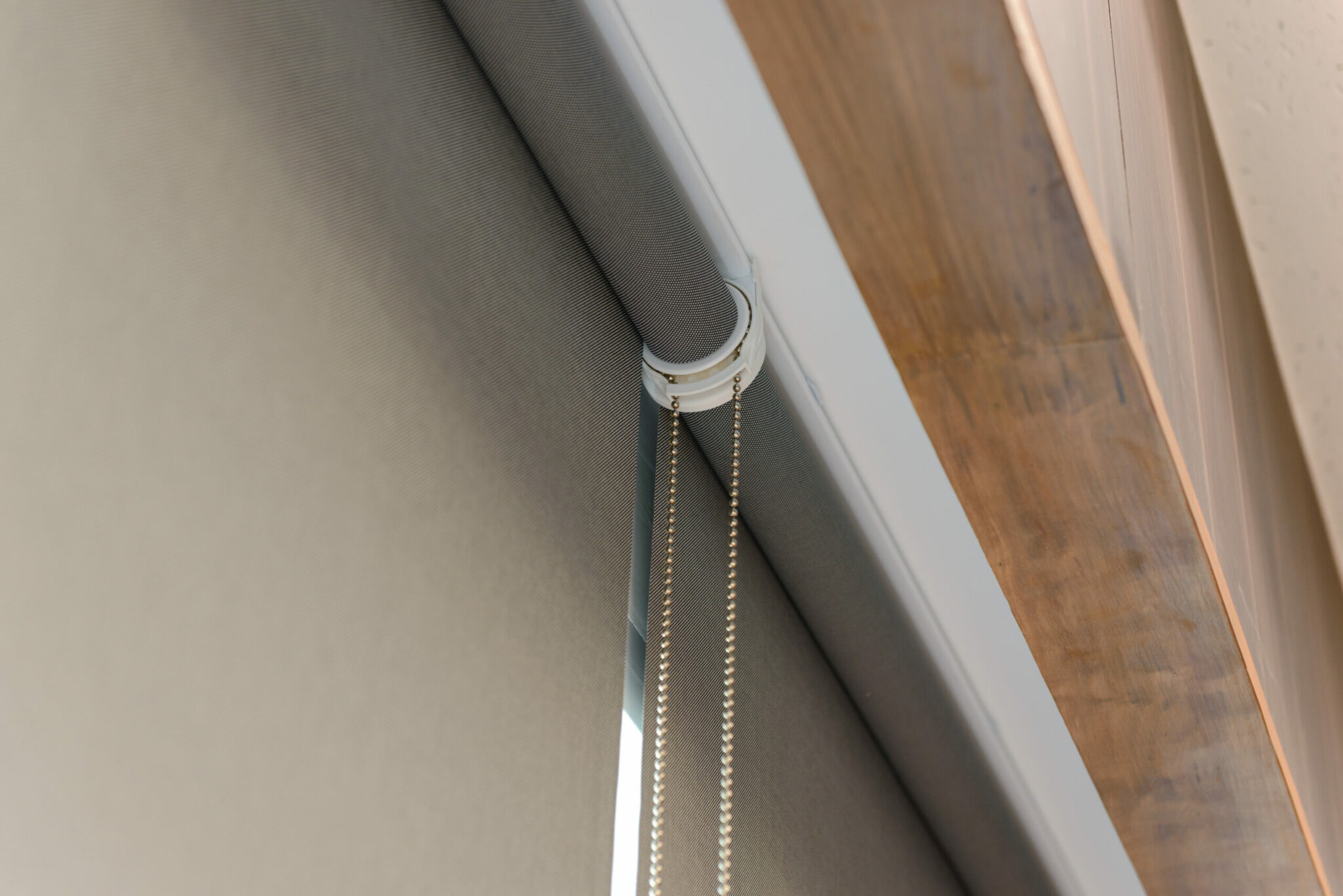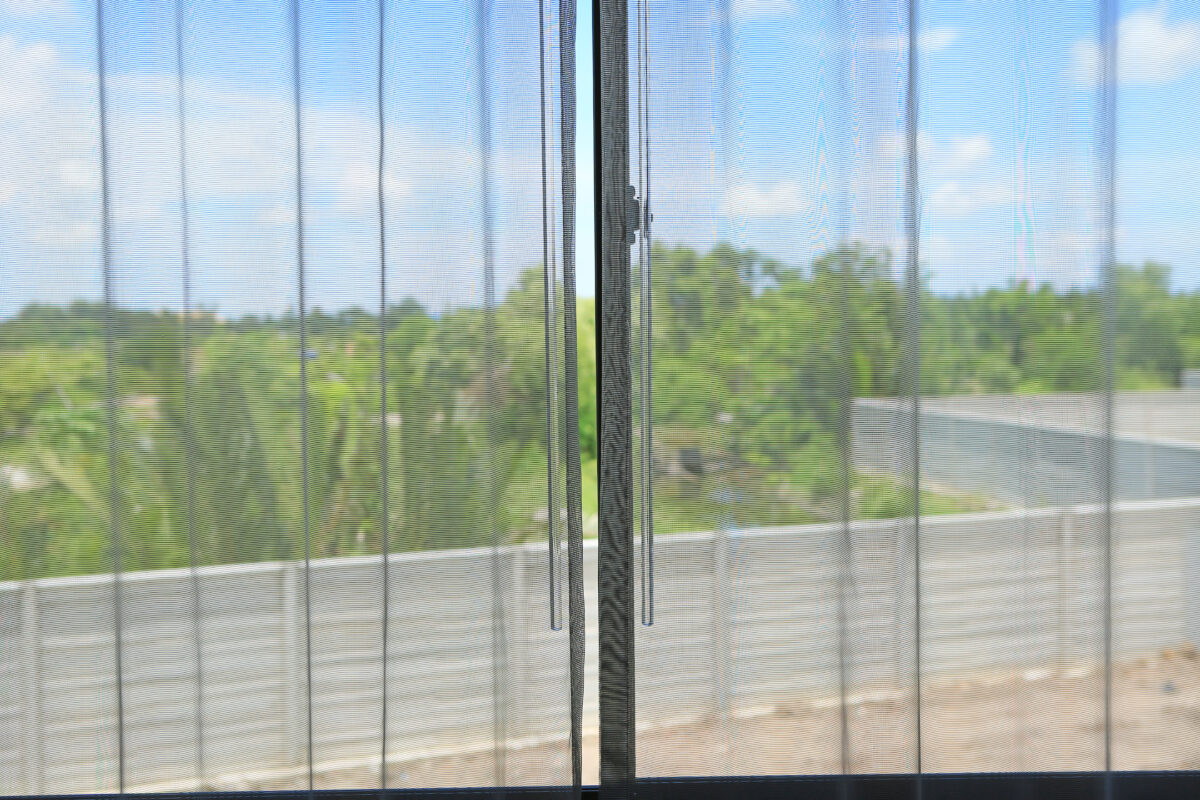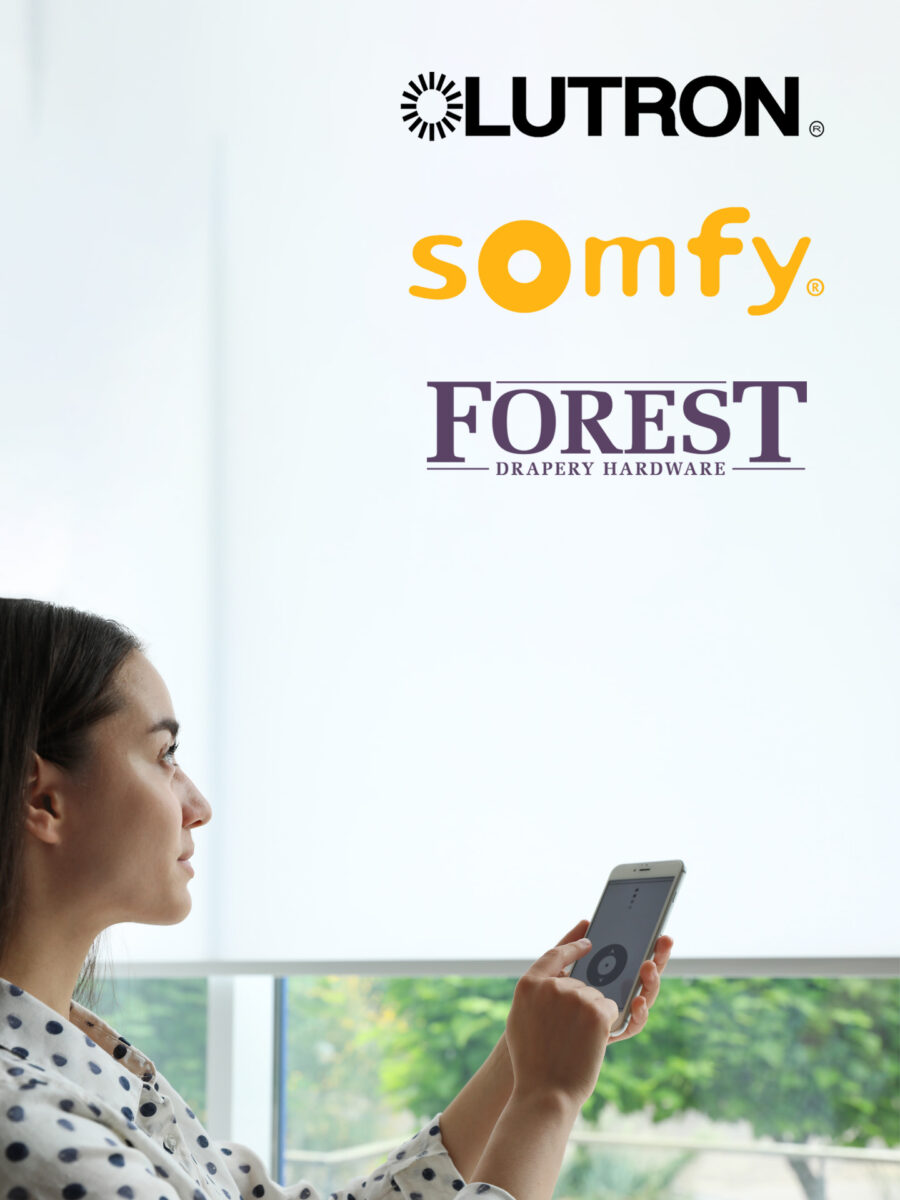 Features
Roman, Woven Shades & Drapes Only